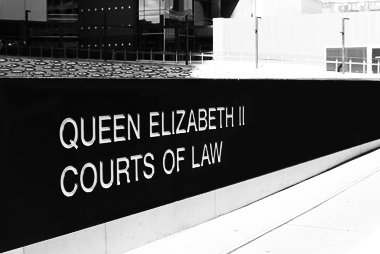 A defining feature of Lytras & Company's capabilities is its experience in the provision of expert evidence to the Courts and the provision of testimony within the Court room.
The firm's principal has provided expert evidence to the Courts on numerous occasions is acutely aware of the expert's duty to the Court.
A sample of referenceable cases in which his expert witness testimony or opinion was relied upon by the Courts appears below.
Australand Corporation (Qld) Pty Ltd v Johnson & Ors [2007] QSC 128
Barrick v Qantas Flight Catering Limited [2007] FCA 835 (31 May 2007)
Citrus Queensland Pty Ltd & Ors v Sunstate Orchards Pty Ltd & Ors [2008] FCA 1364
Dive & Ors v Chapman & Anor [2006] QSC 029
Forbes Engineering Asia Pte Limited & Anor v Forbes & Anor [2009] FCA 675
Naturmama Pty Ltd & Anor v Yu Feng Pty Ltd & Anor RSLT 2008/0012
Farley Concreting Pty Ltd v Tall Trees Rochedale Pty Ltd [2007] QDC 305
Barclay v English & Ors. [2009] QSC 258
Short & Anor v Macedoner Pty Ltd & Anor [2010] QSC 218
Roworth & Roworth v Mamet & Anor [2010] QSC 283
Menkens & Anor v Wintour & Anor [2011] QSC 7
Technofast International Pty Ltd & Anor. v Nova Machine Products Inc., ICC International
Court of Arbitration, Case No. 18036ARP, 29 May 2012
Cherbourg Food Processing Co. & Ors v Enterprises (Qld) Pty Ltd & Ors [2012] QSC 162
Robert Bax & Associates Pty Ltd v Cavenham Pty Ltd [2012] QCA 177
Re: Cube Footwear Pty Ltd [2012] QSC 398
Hyperion Technology Pty Ltd v Queensland Motorways Limited [2013] QSC 20
Kosho Pty Ltd & Anor. v Trilogy Funds Management Limited [2013] QSC 135
Perrin v Williams & Anor. [2014] QSC 021
Devren Pty Ltd v Old Coach Developments Pty Ltd & Ors. [2015] QSC 53
Cox v Wilson & Ors. [2015] QDC 216
Bradley & Anor. v Voltex Group Holdings Pty Limited & Ors. [2016] FCA 1230
Pinter v Pinter & Anor. [2016] QSC 34